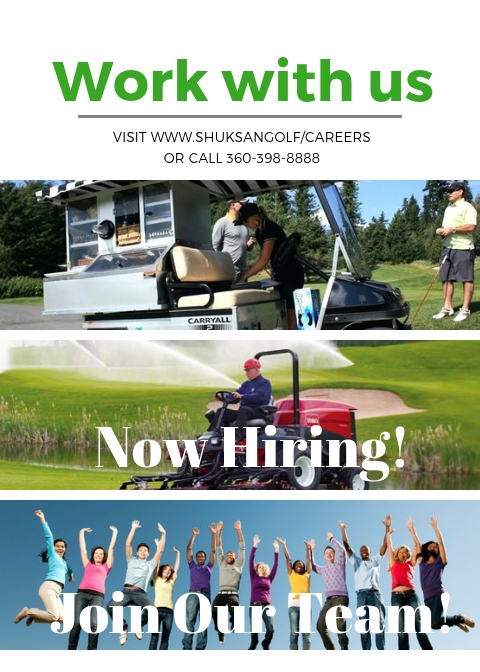 Welcome, we are looking for Great People to join our Fantastic Team. At Shuksan we have three dynamic departments: Food & Beverage, Golf Shop and Maintenance. Each one of these departments is an equal and intregal part of the overall success and sustainability of the operation.
Please choose the area you would like to apply to and forward your resume.
Food & Beverage - shuksanfb@comcast.net
Maintenance- shuksanturf1@comcast.net
Golf Shop-Starter/Marshall -Player Service- shuksangolf@comcast.net
Thank you and we hope to meet you soon.